All Inventory
8X23 V-NOSE 2024 CHARCOAL LEGEND DELUXE 8.5K . GVWR: 8,500lbs PAYLOAD: 6,190lbs TRAILER WEIGHT: 2,310lbs
Stock #: LG-1009161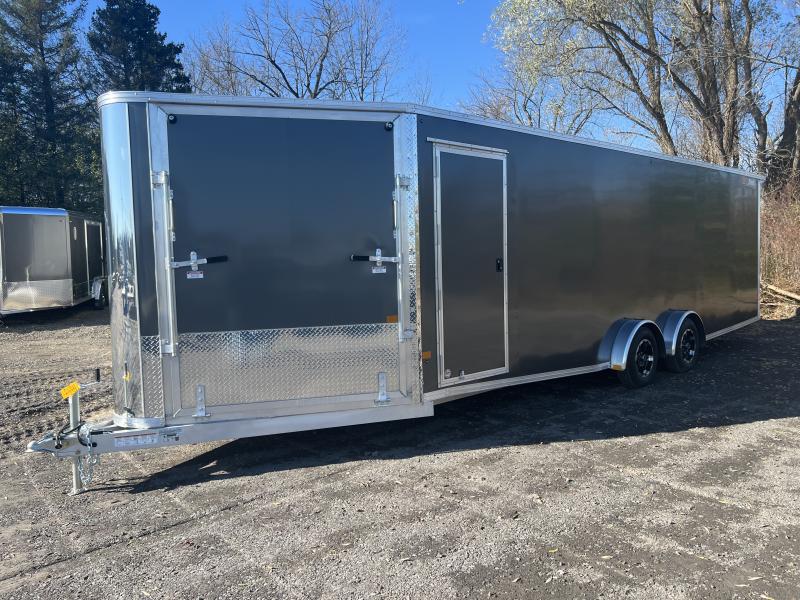 7.5X24 CHARCOAL 2024 SNOPRO . GVWR: 7000 PAYLOAD: 4515lbs TRAILER WEIGHT: 2,485lbs WIDTH: 90" =...
Stock #: SP-136487
7.5X22 2024 CHARCOAL SNOPRO 6K . GVWR: 6,000lbs PAYLOAD: 3,670lbs TRAILER WEIGHT: 2,330lbs WIDTH: 89"...
Stock #: SP-136488
8.5X12 2024 SNOPRO HYBRID . GVWR: 2,990lbs PAYLOAD: 1,992lbs TRAILER WEIGHT: 998lbs WIDTH: 101" =...
Stock #: SP-136480
7.5X14 CHARCOAL 2023 STEALTH ENCLOSED CARGO COLOR: Charcoal BOX LENGTH: 14' BOX WIDTH: 90" FRAME:...
Stock #: AL-134705
7X16 CHARCOAL 2023 LOOK ELEMENT SE W/CONTRACTOR PACKAGE . MAIN FRAME: 4" Tube CROSSMEMBERS: 16"...
Stock #: PA-102689
5X8 CHARCOAL 2023 LOOK ST CARGO DLX . MAIN FRAME: Tube FRAME: 24"O/C SIDEWALLS: 24"...
Stock #: PA-103255
5X8 CHARCOAL 2023 ITI CARGO V-NOSE SA W/SINGLE BARN STYLE DOOR N0-RAMP OVERVIEW An affordable...
Stock #: YT-025811
Get a Quote
Please enter your contact information and one of our representatives will get back to you with more information.
Click to Call
Please enter your name and phone number to get calling options.