Snowmobile Trailers
7.5X18 SILVER 2024 SNOPRO W/SPREAD AXLES 7K . GVWR: 7,000lbs PAYLOAD: 4,900lbs TRAILER WEIGHT: 2,100lbs
Stock #: SP-136489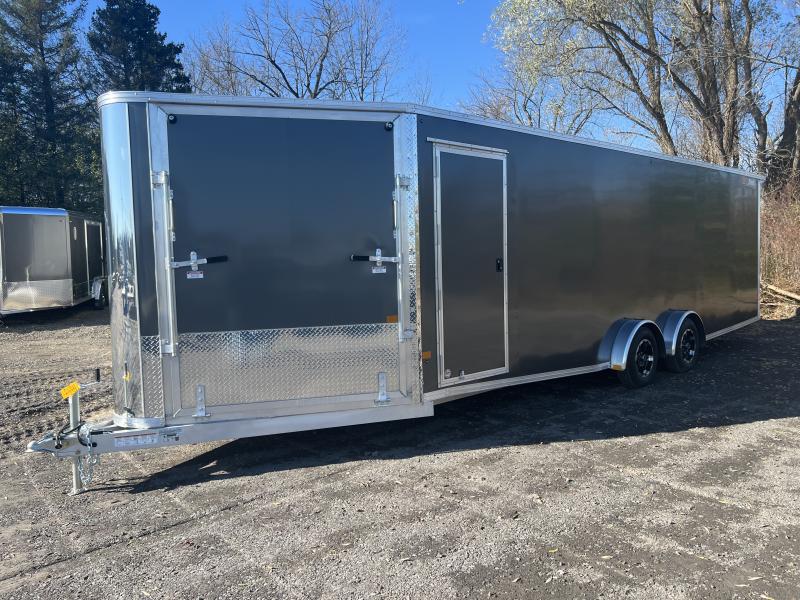 7.5X24 CHARCOAL 2024 SNOPRO . GVWR: 7000 PAYLOAD: 4515lbs TRAILER WEIGHT: 2,485lbs WIDTH: 90" =...
Stock #: SP-136487
7.5X22 2024 CHARCOAL SNOPRO 6K . GVWR: 6,000lbs PAYLOAD: 3,670lbs TRAILER WEIGHT: 2,330lbs WIDTH: 89"...
Stock #: SP-136488
7.5X19 PEWTER/CHARCOAL 2024 LEGEND EXPLORER SNOW/ATV TRAILER . GVWR: 7,000lbs PAYLOAD: 4,755lbs TRAILER WEIGHT: 2,245lbs
Stock #: LG-1009344
7X14 CHARCOAL/BLACK 2023 LEGEND SNOW/ATV TRAILER w/5' V-NOSE INTERIOR HEIGHT: 84" TANDEM AXLE:...
Stock #: LG-1005408
Get a Quote
Please enter your contact information and one of our representatives will get back to you with more information.
Click to Call
Please enter your name and phone number to get calling options.